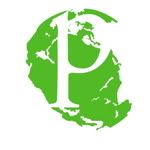 Artist: Rigor
Title: The Fate Of The City EP
Label: Pangea Recordings
Genre: Progressive, Tech House
Release: Exclusive to Beatport Today, Available All Over June 26, 2012
Click here for samples or to purchase.
Soundcloud samples and Beatport link.
By now, Rigor has made his name putting out quality productions on solid underground labels. Pangea is lucky enough to get its hands on two more of Rigor's gems made right in time for the Summer Ibiza DJ sessions, "The Fate Of The City" and "Look At Yourself."
The Fate Of The City features a sexy vocal, charming melodies, and a dark bass line. This track really showcases Rigor's transformation from a club track artist to a more defined musical style. The same is true for Look At Yourself, a darker journey into Rigor's dark techy goodness.
Huge underground support from Djs across the board. Please Enjoy!
Thanks for the support!
Pangea
Feel free to visit our other sites for important information
"Like" Pangea on Facebook
Become a Fan of Pangea on Facebook
Pangea on Twitter
Pangea Recordings Home Page
Pangea Recordings Official Myspace Page
Pangea on Soundcloud
THANX TO ALL FOR THE SUPPORT!!!!!
TO SUBSCRIBE to our newsletter, please
click here