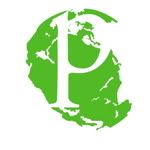 Artist: Outworld
Title: Sky Portal EP
Label: Pangea
Catalog: PANG-037
Genre: Tech House, Progressive
Release Date: Beatport July 17, 2012, Worldwide July 31, 2012
Description:
The Mexican dance scene has been around for ages, but never gets the respect it truly deserves. Wrought with talented DJs and music producers, you would think that the bigger label bosses would be scouting Mexico allot more these days. Outworld aka Juan Jimenez, proves what we have known all along: Mexican dance music is quality.
Purplex is a dynamic piece of tech house with a tough bass line and unique melodies. Sky Portal is a perfect compliment, exploding with energy and creative edits.
Huge underground support from Djs across the board. Please Enjoy!
Click here for samples or to purchase.
Thanks for the support!
Pangea
Feel free to visit our other sites for important information
"Like" Pangea on Facebook
Become a Fan of Pangea on Facebook
Pangea on Twitter
Pangea Recordings Home Page
Pangea Recordings Official Myspace Page
Pangea on Soundcloud
THANX TO ALL FOR THE SUPPORT!!!!!
TO SUBSCRIBE to our newsletter, please
click here