Thanks for the massive support everyone!
Out now…with awesome Spacebeat and Cybernalia remixes...much thanks to the boys at Stellar Fountain.
"DJ Samer has long been an influential figure in the United States progressive house scene. He has been DJing for more than a decade and his Pangea label has been putting out solid progressive music since 2001. His debut EP on Stellar Fountain called 'Liquid Vinyl' is true to his energetic, melodic roots. You can check the title track in two versions - original and Sonic mix - made by Samer, and the delegates of darkside forces, Spacebeat and Cybernalia adding two bombastic remakes to the package. The Original mix is an absoulte banger, with a killer baseline which leads to a fantastic breakdown surrounded by a driving melody. The Sonic mix only differs in a few elements compared to the original. Cybernalia is on fire, their stylish sound fits perfect to the main theme. After a long intro section, we find ourselves right in the middle, with a lethal beat-hypnotizing melody combo! Spacebeat's techno based version operates with a spiritual, mystical feel, drawing a cold, endless soundscape."
To Purchase or Hear Samples on Beatport, please click here.
ALSO OUT NOW:
Marie "Milkyway" EP (Smart Phenomena) - Dj Samer Intergalactic Remix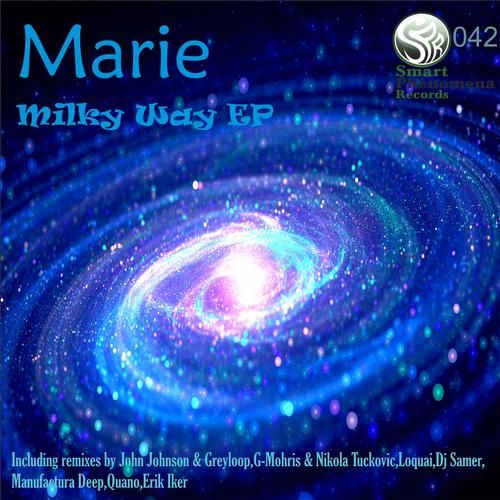 This EP forwards us in a trip to Milky Way between sharp synths and tight progressive-house beats. The remixes come from well-known producers as John Johnson, Greyloop, G-Mohris, Nikola Tuckovic, Loquai, DJ Samer, Manufactura Deep, Quano, and Erik Iker. Enjoy!
To Purchase or Hear Samples on Beatport, please click here.